Our Blogs
Expand Space with Minimal Cost
08/10/2020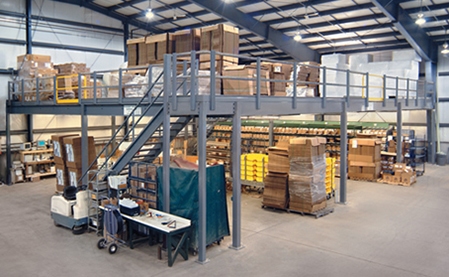 Any business can expand the amount of usable floor space without the significant costs associated with building additions. By designing and installing an in-plant mezzanine, distribution centers, warehouses, and factories benefit from additional space.  Even indoor sports facilities, restaurants, training facilities, and garages have utilized in-plant mezzanines as a practical, quick, and cost sensitive solution to space or organizational challenges.
Mezzanine Advantages:
Easily Increase Available Floor Space. Simply put: use space above that would otherwise be open and unused.
Cost-Effective Solution. Increase floor space without costly building expansion allows for the installation of more equipment, ability to store more items, and have additional room for workers without a building extension.
Improved Efficiency and Productivity. Increase the amount of space your workers have to get their job done and allow them to work faster and more efficiently. A better organized, less cluttered shop floor creates a reduced risk for accidents and injuries.
Customize for specific needs and space. The options are plentiful and all comply with the strictest of OSHA guidelines. For Example:
– Flooring options:  resin, corrugated, grating, etc.
– Staircase options:  determine the angle best suited for your facility, add a landing or safety gate
– Handrails:  2 or 3 handrails or wire mesh, you have the freedom to choose.
Quick. We make it easy to go from design to install, sometimes in as little as 8 weeks. The process is simple:
Step 1: Free Design Consultation (onsite available)
Step 2: Quotation is provided
Step 3: Order Placed and Approval Drawing is provided
Step 4: Production (time varies depending on project)
Step 5:  Delivery and on site installation
https://www.warnerspecialty.com/products/mezzaninepartitions/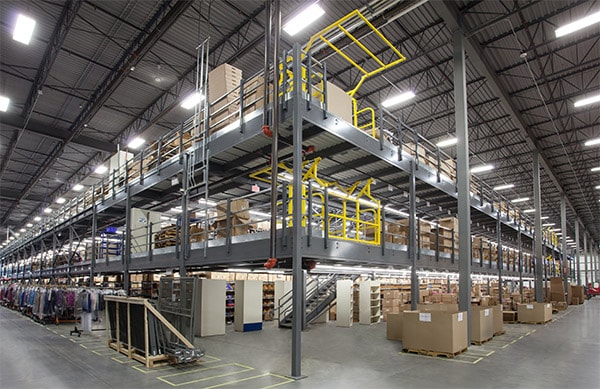 More News
10/1/2020
October is National Women Owned Business Month! There are 13 million women-owned businesses in th ...
Full Story
Reduced/Preferred Pricing o...
9/16/2020
   Same quality, same material, same service, but LOWER pricing.  Synetik recently offered Warner ...
Full Story
Vinyl Chairs help keep the ...
6/29/2020
Did you know that vinyl is anti-bacterial?  Outfitting your environment with durable vinyl adds a l ...
Full Story